Billie Joe Armstrong may have imprecated us to "live without warning", but there comes a time when I feel I must warn the world of a terrible, terrible danger.
Now, I'm not one much for high-end toiletries, though I do love my L'Occitane en Provence Citrus Verbena Shampoo and rather wish that I had enough hair to warrant buying the corresponding conditioner. I also love my Kiehls Ultimate Man Body Scrub Soap – quite possibly the best soap in the world. That said, I still love my Boots Amazon Forest Brazil Nut and Vanilla Shower Gel too – it smells just like being in a wonderful bakery. However, one high end product I recently tried has proved a bit of a disappointment. It's Lab Series Maximum Comfort Shave Cream. It claims its "advanced formula softens and prepares beard for a close and comfortable shave. Rich, concentrated texture allows for excellent razor glide and protection." Does it heck as like! Each time I use it my face ends up looking like it's had an overly close encounter with Freddy Krueger. To make things worse its "patented formula system provides immediate relief of irritation and stinging" really means that it numbs your skin so that you don't realise that you're slashing yourself to shreds until you notice the blood torrenting down your face. This has to be one of the worst shaving products ever! Avoid!!! As for me, the tube is going in the bin, and I'm going back to my cheap and cheerful Nivea Shaving Foam.
Picture provided for warning purposes only.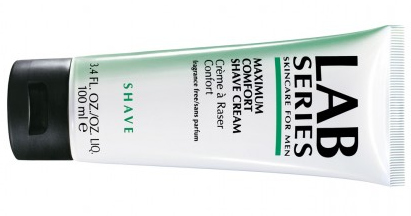 [513]